Awards and criteria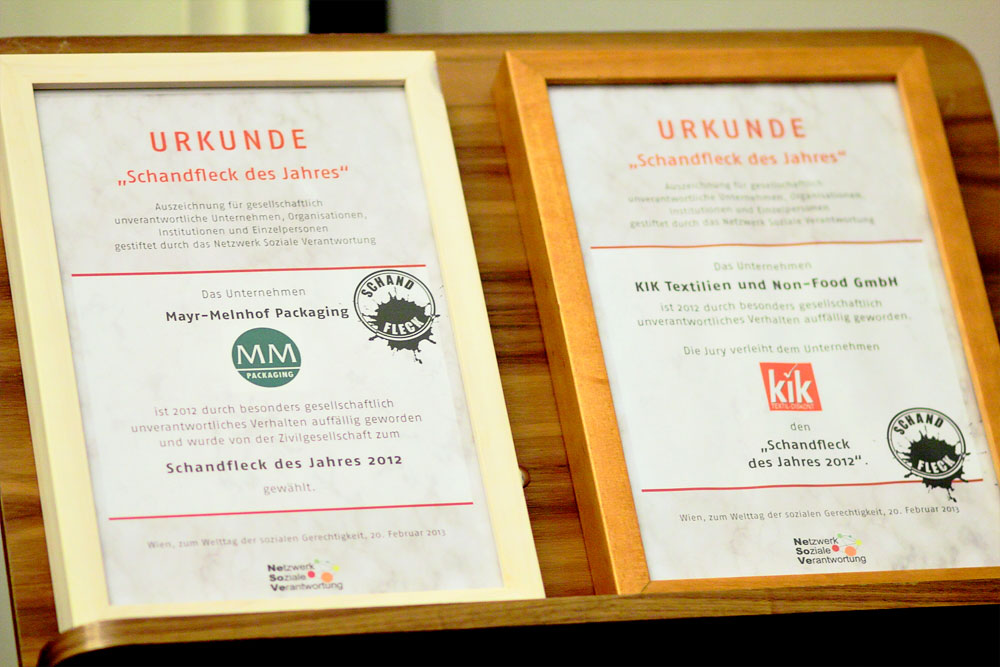 There are 2 awards :

Jury-Award (given by the board of NeSoVe)
Public-Award (by internet voting)
1. Organisational scope (Who)
We are looking for companies, organizations or institutions who have acted in a  particular socially irresponsible manner and / or present themselves as socially responsiblebut, in fact, put their economic objectives before the interests of the society and environment.
2. material scope (What)
Socially irresponsible acts who violates current or future (later generations) ecological and/or social needs of the society (e.g. human rights violations, discrimination based on gender, race or disability, undemocratic behavior, illegitimate influencing of consumers, etc.).
3. territorial scope (Where)
There is a link to Austria, e.g. the headquarter or a subsidiary of a company in the country, products are at least partially manufactured in Austria, goods or services are sold  here or a similar relationship to Austria.